Bringing people together to enjoy delicious food and the healing power of community.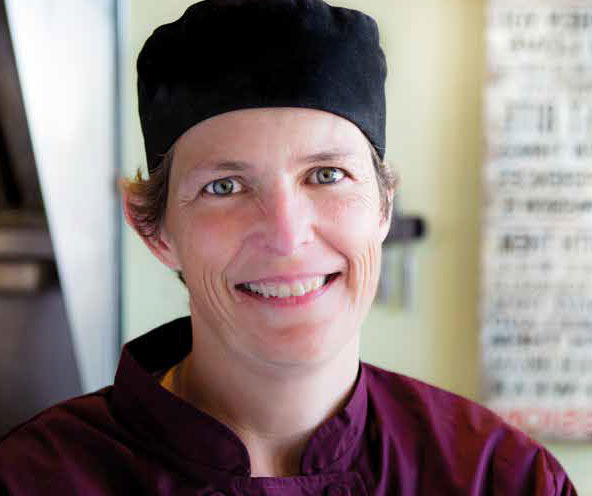 Chef Pam Fanjoy
Building on a highly successful career as a clinical social worker, Chef Pam Fanjoy continues to help people & communities by integrating her culinary passion with her 25+ years of experience working with children, adolescents and families. Pam has a personal lifetime mission to foster joyful, healthy relationships by using delicious, healthy food to facilitate meaningful connection between others to nourish their, bodies, minds and souls. This restaurant is really a continuance of what Pam has always done — bringing people together. She helps them heal and celebrate life through developing a deeper understanding of their own needs and showing them how connection with others can improve their physical and mental well-being. Learn about Chef Pam's work with youth and families to enhance physical and mental health and well-being through her Junior Chef programs.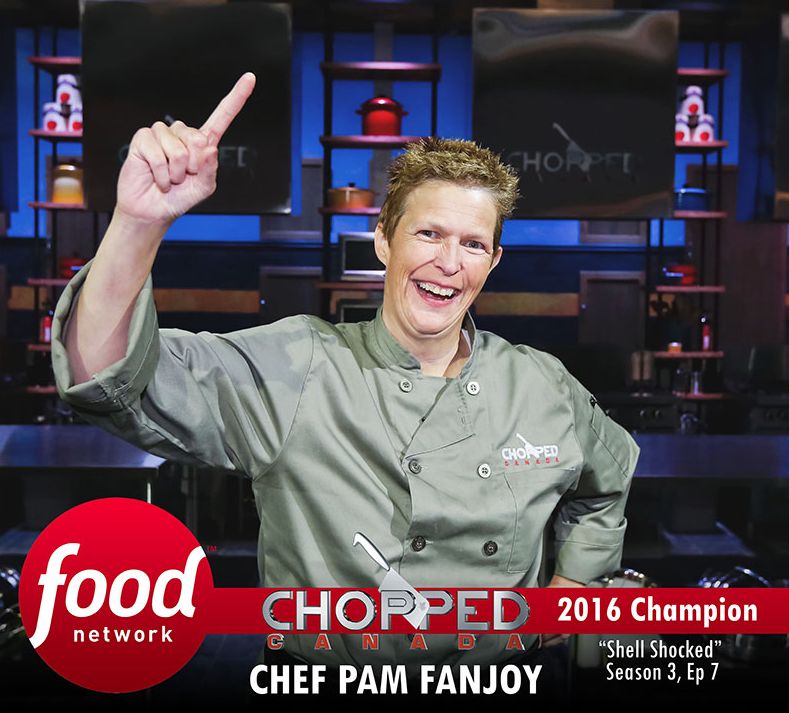 WATCH HERE as Chef Pam Fanjoy competes in CHOPPED CANADA on the Food Network and wins $10,000.
Season 3 – Episode 7 "Shell Shocked"
Fast Facts
SheEO Canadian Ventures Semi-Finalist – NOV 2020
BMO FOR WOMEN GRANT WINNER – NOV 2020
RHYZE VENTURES Social Enterprise WINNER OCT 2020 – INNOVATION GUELPH
RHYZE AWARDS for women entrepreneurs – 2018 WINNER
CHOPPED CANADA CHAMPION • FEB 2016 • $10,000, and bragging rights!
VICKI CHAN AWARD • George Brown College• HIGH ACHIEVER 2013
Women of Distinction CULINARY AWARD 2nd PLACE· 2013 • Toronto
FEATURED CHEF • Bethany's Hope Foundation 2016-2018 • London
FEATURED CHEF • 2013-2018 PEI'S VILLAGE FEAST with CHEF MICHAEL SMITH
GUEST CHEF • NATIONAL VETERANS' DINNER 2016 with CHEF MATT PENNELL
Degrees
CULINARY MANAGEMENT, HONORS • DEC 2013 • GEORGE BROWN COLLEGE
MASTER OF SOCIAL WORK· APRIL 2000 • WILFRID LAURIER UNIVERSITY
BACHELOR OF SOCIAL WORK • APRIL 1995 • YORK UNIVERSITY
BACHELOR OF ARTS HONS • APRIL 1993 • WILFRID LAURIER UNIVERSITY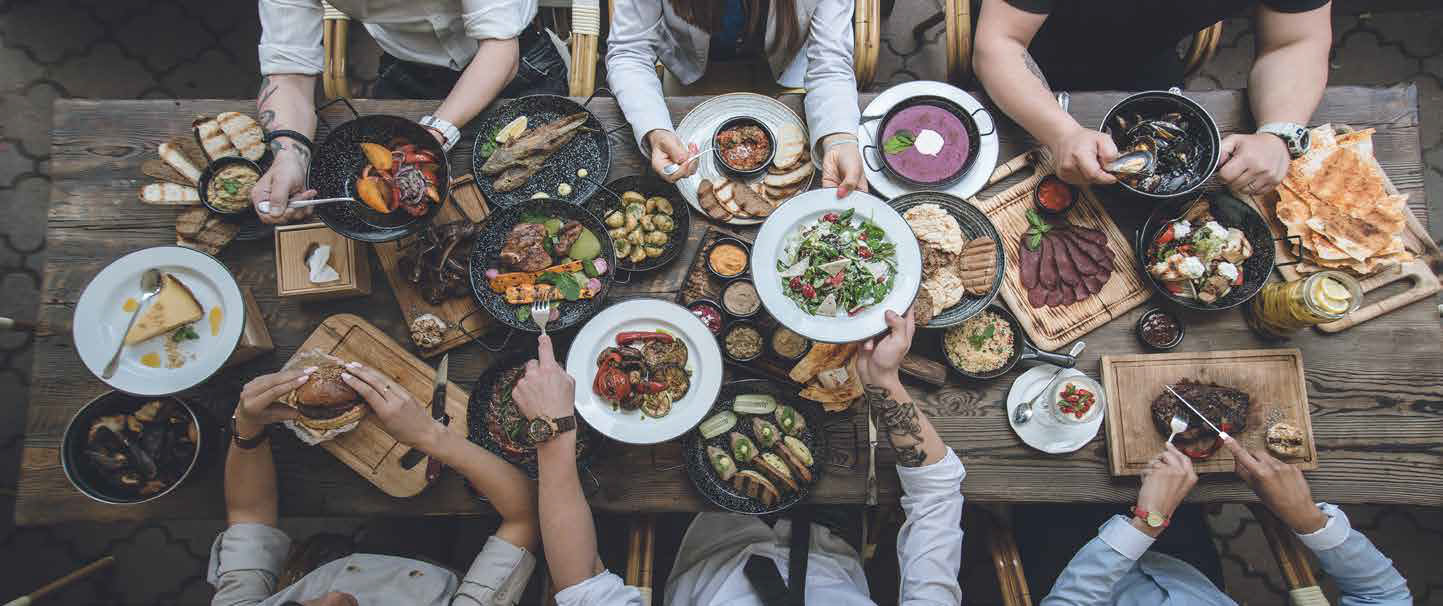 Pam's Philosophy
I love bringing people together around the table where they can enjoy delicious food and the healing power of community. Join me in learning how preparing and sharing a healthy, nutritious meal can build connections and change lives for the better.
To learn more about Chef Pam's ability to engage and inspire through her speaking engagements, read on…
The Journey from Childhood Hunger to Chopped Canada™ Champion & Food Network™ Celebrity Chef

The Fan/Joy Way to Inspire Youth & Junior Chefs


A Feast for Entrepreneurs Looking to Create Work/Life Balance