Feeding Connection, Cooking up Change
Chef Pam Fanjoy's innovative Junior Chef programs enhance the physical, spiritual and mental health of youth and families well-being and mental health of youth & families. Also a Clinical Social Worker with 25+ years of experience specializing in adolescent & family therapy, Pam is launching a new 8 week Junior Chef Life Skills Program for 14-19 year olds who are not returning to the class room this year. Space is limited to 12 students.  Call 519-308-0900 for details.  Learn more about Chef Pam.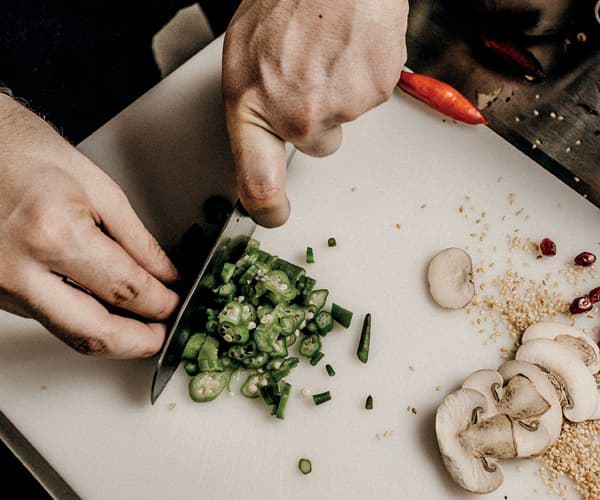 Fan/Joy Junior Chef
One-On-One Therapeutic Cooking & Life Skills
For those dealing with anxiety, depression, bullying, school related problems, defiant behaviour, Autism, Aspergers, ADHD/ADD, family concerns. Please click below to learn more about the referral and assessment process, fees and possible coverage under private health care benefits.  Please call Pam directly at 519-217-1445 or visit her social work website at www.pamfanjoy.com
Feeding Connection
The Fan/Joy Junior Chef Fund supports our innovative Junior Chef Programs by creating access to programming for those who may need financial assistance. There are several ways to support this special initiative, including dining in our restaurant—where $3 dollars from every family size entree sold is donated to the Fan/Joy Junior Chef Fund—OR by simply donating below.