GIFT CERTIFICATES/CARDS
Gift Cards can be used for purchases in our restaurant and in the marketplace. They can also be applied to fees for any of our cooking classes or special culinary events.
LIMITED TIME SPECIAL – Get $125 of value on a $100 Gift Card, when purchased in store on Dec. 8 & 9 – In Store Only. Limited Quantities. Other conditions apply. 
Cards are available in denominations of:
$25 / $50 / $100 / $250  CLICK HERE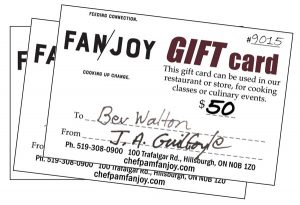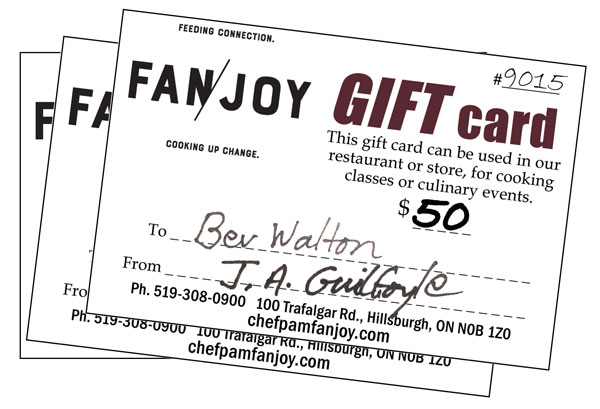 Cards are available directly at  FanJoy Restaurant & Bar.
Please inquire with our staff to have your Gift Cards prepared while you wait.
The balance available on each card is recorded with the recipient's name.
Cards have no cash value and are non-transferable.
Some grand ideas for special surprises:
Adult Beginner Level 1 Cooking Classes
Jr. Chef 1-on-1 Private Kitchen Class
GIFT BASKETS
Our Gift Baskets are sold in 3 sizes, around these 3 basic themes:
Personal –  healthy treats, quality cheeses, crackers & biscuits, and specialty sauces/condiments.
Health & Wellness – items chosen for their benefits to your well being.
In Appreciation – assortments of quality confectionery, premium cheese spread, biscuits, jellies, gourmet sauces & condiments.
Items are selected by our staff and assembled as needed for your orders.
Shop here for all categories of Gift Baskets
Cook Books are an option for any basket: Shop here for Chef Michael Smith books
FANS OF FAN/JOY
By request from our patrons and investors, we have launched a membership program to reward their enthusiastic contributions to our growth.
The benefits of becoming a Fan of Fan/Joy include:
Preferential reservations in the restaurant & bar.
Privileges for private use of the restaurant & bar.
Advance notice of special events & classes.
Insider editions of our newsletters & announcements.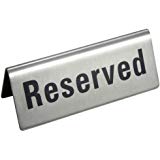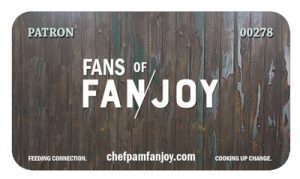 Benefits, Rewards and Membership duration will be scaled to your level of investment or other contribution as a Fan of Fan/Joy.
Please contact Chef Pam directly for more information at this time.
Phone: 519-308-0900  email: pam@chefpamfanjoy.com