Gourmet to Go — Meal Solutions
Online ordering with delivery service provided
The health and safety of our customers is of utmost importance to us. As a precaution, we have temporarily suspended our Dine-In, Take Out/Pick-up and Marketplace services. We are currently offering online ordering of fully-prepared meals with delivery service. Delivery of orders over $75 is free within Erin, Hillsburgh, Rockwood, Guelph & Orangeville. Delivery available on specific days for each of the various regions within Wellington County. NOTE: please check the posted schedule at checkout for delivery days in your area.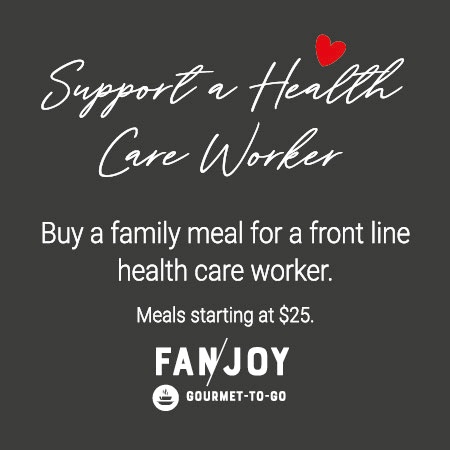 Support a Health Care Worker
Saying #thankyou in a big way.
Buy a family meal for a front line health care worker. Fan/Joy Restaurant will coordinate weekly drop-offs to our local health care facilities in order to feed our caregivers and their families.
Gourmet to Go — Shop by Category