Vegetarian Butter Chicken Dinner
Chef Pam Fanjoy's award winning Chopped Canada dish #1 best seller is now available in a vegetarian option!
Served with Basmati rice and naan
Contains:  Seasonal vegetables, cream, butter, yogurt, chick pea flour, cumin, coriander, garlic, ginger, cinnamon, pepper, sea salt, cardamom, seasonings
*GLUTEN FREE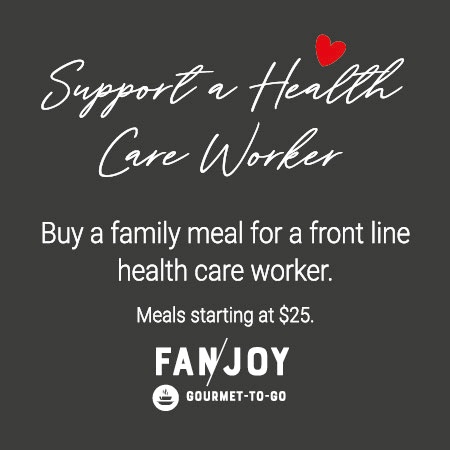 Support a Health Care Worker
Saying #thankyou in a big way.
Buy a family meal for a front line health care worker. Fan/Joy Restaurant will coordinate weekly drop-offs to our local health care facilities in order to feed our caregivers and their families.