Vegan Teriyaki Stir Fry Dinner with Seasonal Vegetables, Basmati Rice
Contains any selection of fresh seasonal veg which may include assorted sweet peppers, carrot, cabbage, zucchini, broccoli, cauliflower, snow peas, celery, garlic, ginger, sesame oil, sugar, soya sauce, green onions, seasonings, sesame seeds.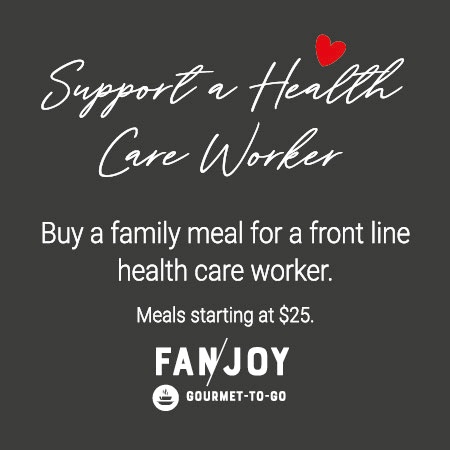 Support a Health Care Worker
Saying #thankyou in a big way.
Buy a family meal for a front line health care worker. Fan/Joy Restaurant will coordinate weekly drop-offs to our local health care facilities in order to feed our caregivers and their families.