Feeding Connection, Cooking up Change
Chef Pam Fanjoy's innovative Junior Chef Culinary and Life Skills programs are cooking up change that will last a lifetime as we enhance the physical, mental and spiritual health of youth and families. As a Clinical Social Worker with 25+ years of experience specializing in adolescent & family therapy, Pam has expanded her Junior Chef Life Skills Program into Guelph this winter as a proud supporter of the Nourish kitchen at 10C.   
Our Junior Chef programs may be covered by your extended healthcare benefits and are delivered with care by Registered Social Workers, Child & Youth Workers and Cooks who care about your families physical & mental health. 
"Junior Chef is more than just a program.  You become part of the Fan/joy Family once you've taken the fundamentals."  Listen to what our Junior Chefs and their parents have to say…..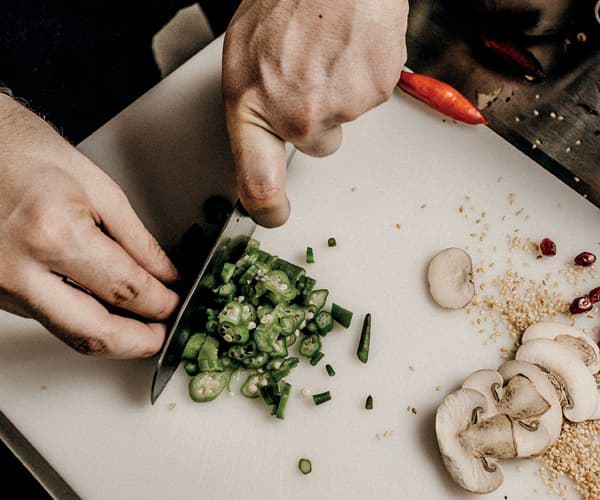 Registration – $195/hr *may be covered by benefits 
Age – 12 – 29 years of age 
Dates – Select Tuesdays, Wednesdays, Saturdays
Class time – 1 hour as agreed
Fan/Joy Junior Chef
one-on-one therapeutic cooking & life skills
Private sessions with award winning Chef Pam Fanjoy are customized for youth who are most likely to benefit from the individualized attention offered to help them cope with anxiety, depression, eating disorders, weight or dietary concerns, bullying or school-related problems, Autism, Aspergers, attention difficulties, separation/divorce or other family concerns.  As a clinical social worker and Chef, Pam easily puts youth at ease in the kitchen where useful life conversations naturally get stirred up in a more relaxed and delicious way!  Learn more about the referral and assessment process, fees, and possible coverage under private health care benefits by reading our FAQ sheet here.  
PROGRAM INCLUDES:  Working one on one with experienced Child & Adolescent and Family Therapist, Chef Pam Fanjoy, an initial parent assessment appointment of 1.5 hours, then 3-4 hands on cooking sessions with your teen in the commercial restaurant kitchen at Fan/Joy in Hillsburgh or at 10C in downtown Guelph.  After the culinary experience and getting to know your teen Chef Pam will provide parents with a 1.5 hour Parent Feedback Session to discuss how best to support your child during these difficult times, how to use their best strengths to improve their communication, cooperation and collaboration with others and how to address any specific concerns that you've brought to our table.     
Covered by some insurances, check yours today to see if you qualify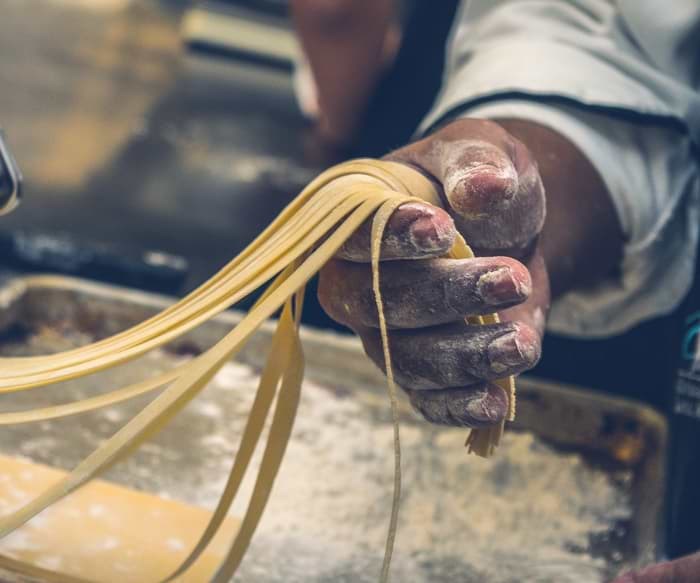 Registration – $149 PER WEEK + HST ( $596 + HST for 4 WEEKS) includes a family meal for home! 
Age – 14 – 19
Dates – April 2021 – 9,16,23, 30th 
Class time – 4:00 PM to 7:00 PM on Fridays 
Fan/joy junior chef – Intensive
Intensive 4 week culinary and life skills for teens
Is your teen looking to learn in a safe social group this spring that will also help them manage the anxiety of navigating COVID and strengthen their own resilience while making new friends. Your teen can survive AND thrive during this unique time through our nurturing culinary program. This program will embrace your teens' creativity, heart, and soul by using various life skills learning activities, and cooking to allow them to be their best selves. A selected group of 6 students between the ages of 14-19 will be brought together in this program. This class will take place in our Hillsburgh, ON location for 4-week terms. This pod is exclusive to our current Junior Chefs Fundamentals Graduates.
PROGRAM INCLUDES: three hours a week on Friday nights including direct instruction from Chef Pam Fanjoy, MSW, RSW and various life skills building activities with our Staff Team. Snacks, and a family-sized meal (Value $45 each) to take home each Friday!
Covered by some insurances, check yours today to see if you qualify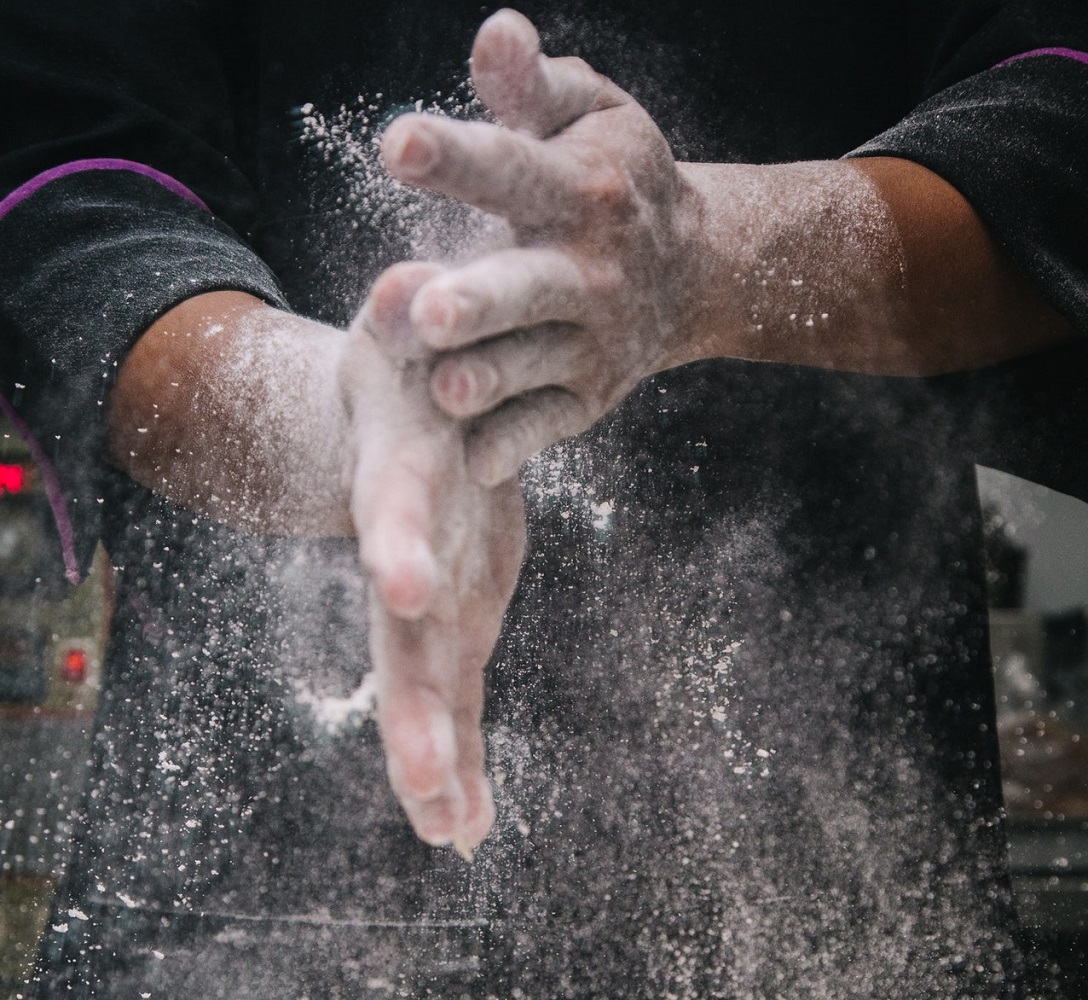 Registration – $195 to $295 per session depending on family size
Ages – 8 to 16 / Adults 
Dates – March to May 2021
Class time – by appointment only
Fan/Joy Junior Chef
Family Matters Program – Individual Family or Couple culinary sessions
Family Matters, Especially during times of uncertainty. Let's get back to the basics of Cooking, Communicating, and Collaborating – the Fan/Joy 3 C's!
Fan/Joy is all about #FeedingConnection and #CookingUpChange, so this Fall we are launching our new family cooking sessions. You and your child(ren) aged 8-16 years old, can join us in our Fan/joy Culinary Studio in Hillsburgh, ON to learn new cooking techniques, connect with one another, enjoy healthy and delicious meal preparation as well as strengthen your relationship.
PROGRAM INCLUDES: Knife Skills 101, Hygiene and Personal Habits for Success, Life, Kitchen and Classroom Politics, and Foundation (Soups & Stocks, Sauces, Meats & Proteins and Vegetable Cookery).
Covered by some insurances, check yours today to see if you qualify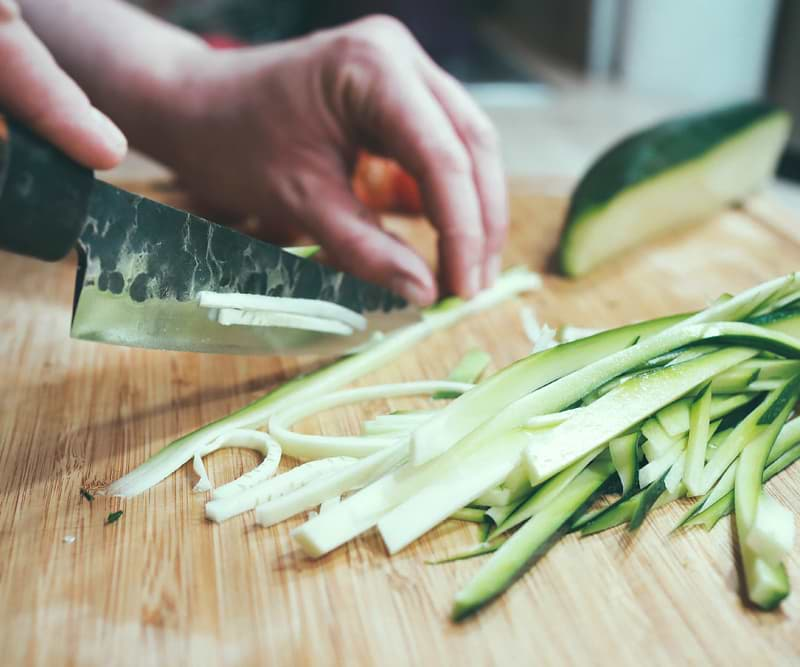 Registration – $95 per week + HST ( $380 + HST for all 4 weeks)* may be covered by extended health care benefits
Ages – 13-20 year old
Dates – April 8, 15, 22, 29
Class time – 4-6pm Thursdays
Youth will run a real service of our Gourmet to Go meals in Hillsburgh on Friday nights during this course with our community ordering the one featured weekly dinner for take out.  In addition, they will bring home a family meal for your own family to make your week a little easier, and a little healthier too!
Fan/Joy Junior Chef in HILLSBURGH 
Culinary fundamentals (4 Week program)
Looking for more than just an ordinary cooking class for your child during this exceptional time? As our teens have to navigate not only the challenges of adolescence but now also the new COVID-19 challenges of social isolation, physical distancing and online schooling Chef Pam has transformed her restaurant space in Hillsburgh to host an expanded culinary studio for the winter to provide youth in our community a safe space to gather for friendship, good food and building new skills.  The new youth pods will be offered as a four week group so that your teen has time to learn the fundamentals of cooking and experience new relationships with friends and adult mentors at the same time.  The food we prepare is just the icing on the cake!  
Award-winning Chef Pam Fanjoy, also a Clinical Social Worker and Family Therapist with 25+ years of experience helping families navigate and thrive through life challenges, invites you to join us at Fan/Joy's Culinary Studio in Hillsburgh for a one of a kind hands-on culinary adventure.
PROGRAM INCLUDES: Kitchen safety skills training which includes fire safety and knife skills. You will learn to cook a variety of fall and winter comfort foods using locally sourced, in-season ingredients. As we take care of each other and our planet, you will also learn how to use what you have in the kitchen at hand to reduce food waste and make everyday cooking an easy task to master.  Above all, you'll build your confidence while also experiencing how food can bring you together with others to improve both your physical and mental health. 
Covered by some insurances, check yours today to see if you qualify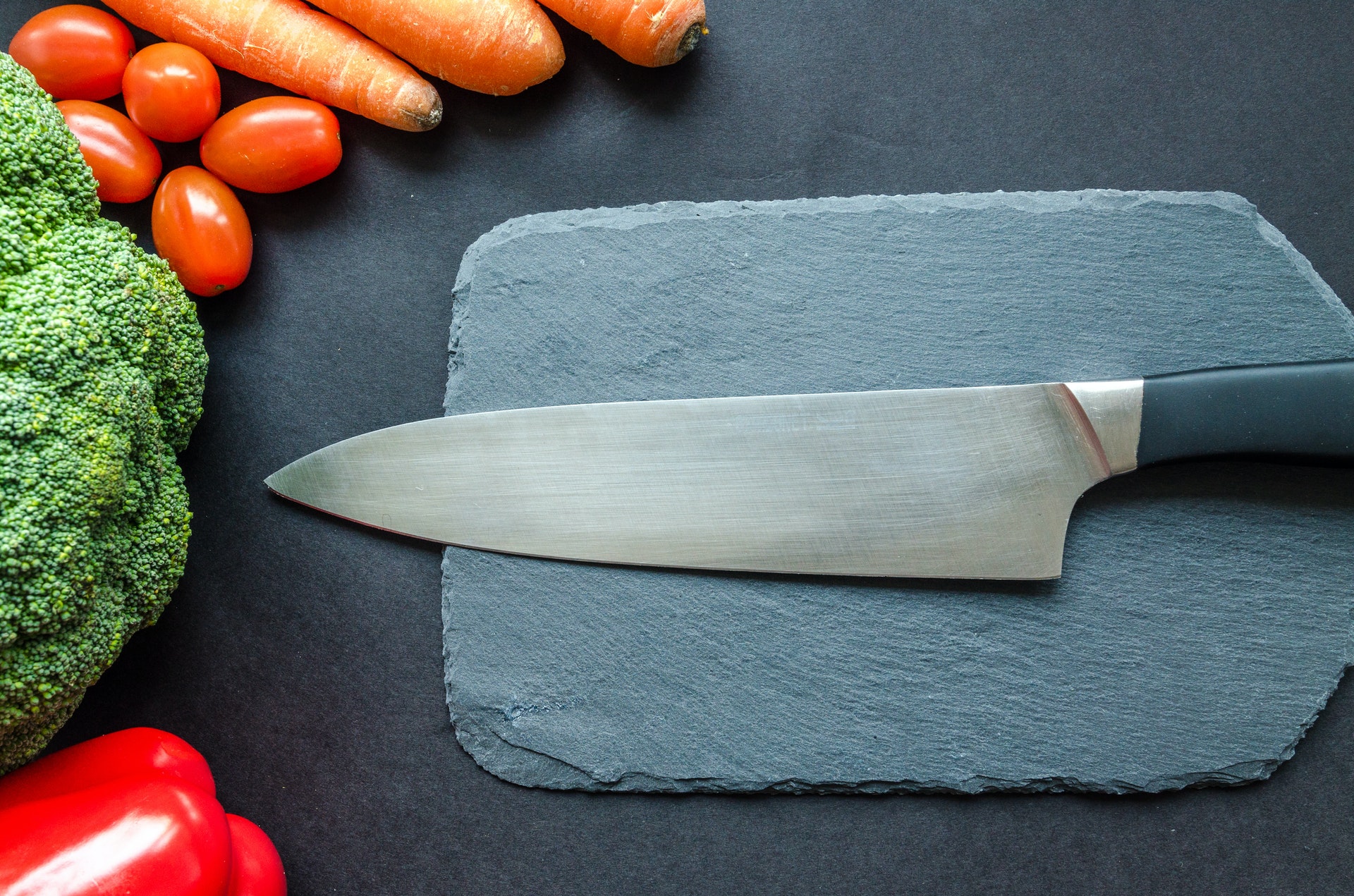 2 day cost is $285 + HST = $332.05 
*plus one time fee of $49 for your Jr. Chef Starter Kit includes a Fan/Joy t-shirt, hat and wooden spoon
Class time – Thursday  April 15 & Friday April 16th
9am-12:30pm  Ages 12-16 years old
New pods coming soon to Guelph this summer
APRIL (March Break) Fan/Joy Junior Chef 
Culinary Arts – The bakers Corner 
Looking for more than just an ordinary cooking class for your child during the postponed 'March Break?"  As our children have to navigate not only the challenges of childhood, but the ongoing COVID challenges of social isolation, physical distancing, and online schooling, our founder and award-winning Chef Pam Fanjoy invites your teen to take a break, make new friends and join us for a two day baking fest of yummy goodness.  Cookies, cakes, butter tarts and macaroons will make this a memorable & delicious spring break.  Class will be limited to a maximum of 6 youth ages 12-16 years of age.

PROGRAM INCLUDES: 
YUMMY goodness in the baking kitchen, but you will still get the fundamentals of kitchen safety skills including fire safety and knife skills, learning to bake with local in-season ingredients, techniques and deliciousness as you also learn how to reduce food waste. Each class you will be sent home with treats for you and your family to enjoy so that your week flows a little easier! 
May be covered by your extended health care benefits.  Check yours today to see if you qualify for Registered Social Work services provided by MSW's or passport funding for Life Skills training for those on the spectrum or with other disabilities.  
Interested in buying Junior Chef as a gift? Buy a gift card for it
here

!