Feeding Connection, Cooking up Change
Chef Pam Fanjoy's innovative Junior Chef Culinary and mental health programs for 14-29 year old transitional youth and their families are cooking up change that last a lifetime.  We help youth learn how to cook, cope with life's challenges, communicate and collaborate with others, all while building new friendships – more important now than ever as we are leading the way for a radical recovery from COVID.  Reconnecting in person is important for the physical, mental and spiritual health of youth and families and so we are dedicating all of our summer programs to helping teens to rebuilding circles of support. 
Fanjoy will be launching into Guelph this fall and is a proud member of the Nourish kitchen at 10C Shared Space.   
Our Junior Chef programs may be covered by your extended healthcare benefits and are delivered with care by Registered Social Workers, Child & Youth Workers and Cooks who care about your families physical & mental health. 
"Junior Chef is more than just a program.  You become part of the Fan/joy Family once you've taken the fundamentals."  Listen to what our Junior Chefs and their parents have to say…..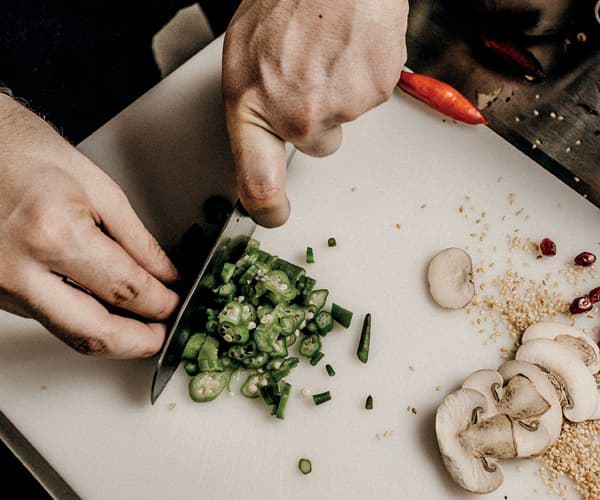 Cost:  $595/wk + HST plus one time Junior Chef Starter Kit for $69+ tx for their t-shirt, hat & wooden spoon
Age: 14 – 18 years of age
Dates:  August dates may be available – please call Chef Pam for further details 519-308-0900
Program times:  9am-2pm daily
FanJoy Junior Chef
Culinary Junior Chef Teen SUMMER Programs
It's time for our youth to get back to #feedingconnection this summer so registration is now open for your teen to join us for fun filled week of activities where they can get away from their screens, take a break from parents, make new friends and learn how to cook up their favourite dishes!  Building skills that will last a lifetime, every day will include some outdoor adventures, cooking, music and team building  that teach cooking techniques that anyone can quickly master.   With small group sizes of max 6 youth each week, our team of social workers and cooks make talking about real life easy.  We meet teens where they are at.  We help them to support one another and learn to build positive, strong connections with peers.   
All COVID protocols are in place at our safely distance culinary studio in Hillsburgh where we will be #cooking up change from 9am-2pm Monday to Friday.  Fees include morning snack, lunches and our Friday "Fire Masters Black Box BBQ Competition" where parents are invited to watch your teen in our culminating lunch time cook off competition on our outdoor patio.  Limited tickets for Friday's lunch will be available for purchase on Monday only while supplies last for family and friends.  

PROGRAM INCLUDES:  Knife skills development, fire and safe food handling training, music jam sessions, walking field trips, leadership development, and daily hands on cooking sessions in our commercial restaurant kitchen or in our new outdoor BBQ kitchen in Hillsburgh.  Daily outdoor activities will vary and we will host optional Parent Feedback Sessions on Friday afternoons by appointment.    
Covered by some insurances, check yours today to see if you qualify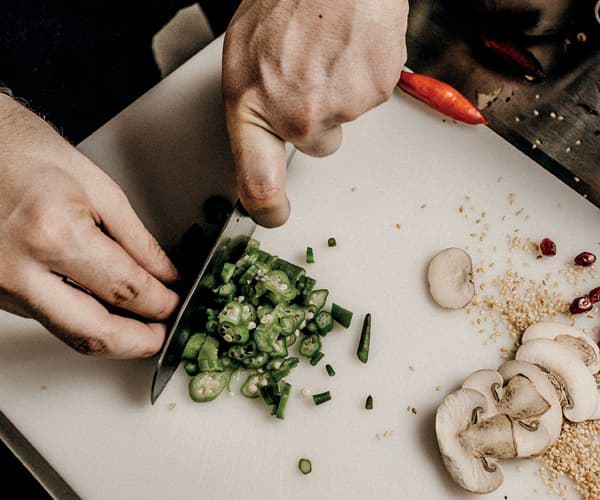 Cost:  $199/hr + tax includes take home food *may be covered by health benefits 
Age:  13 – 29 years of age 
Dates: Tuesdays, Wednesdays and Fridays by appt
Classes are generally scheduled for 1 hour but can be scheduled for longer times with prorated fees
toFanJoy Junior Chef
one-on-one cooking & life skills Sessions
Private sessions with award winning Chef Pam Fanjoy are customized for youth who are eager for the individualized culinary training that will help them learn new techniques quickly and with precision.  These private sessions are open to all but are not just your ordinary cooking class!   They were designed to provide an alternative to traditional talk therapy, which many teens do not want to go to.  These sessions are best suited for youth that are needing to learn life skill, social skills development, managing anxiety, depression, eating disorders, weight or dietary concerns, bullying or school-related problems, Autism, Aspergers, attention difficulties, separation/divorce or other family concerns.   What we've learned over the past five years of building our culinary  programs and serving over 500 teens, is that therapy doesn't have to happen in the traditional way, sitting on a couch in an office.  In fact, it's much more effective and approachable when a counsellor can provide support while interacting in the kitchen at the same time building life skills, confidence, problem solving and cooking skills too!  Our team of clinical social workers, cooks and Chef Pam easily put youth at ease in the kitchen where useful life conversations naturally get stirred up in a more relaxed and delicious way! 

YOUTH ASSESSMENT DETAILS for Counselling Clients:  We start our psycho-social assessment with your teen with an initial parent appointment to discuss your concerns, how we can help, family history, and how your child is and has historically managed with school, friends and in the family.  This appointment takes 1.5 hours.  Then, your teen will come into the kitchen for 4 hands-on 1 hour cooking sessions in our commercial kitchen or in our outdoor BBQ kitchen at Fan/Joy in Hillsburgh.  Your counsellor will then meet with you to for a parent feedback session to discuss your teen and how best we can all work together. You can learn how to use their best strengths to improve their communication, cooperation and collaboration at home, school and with peers and also how to address any specific concerns that you've brought to our table.     
Covered by some insurances, check yours today to see if you qualify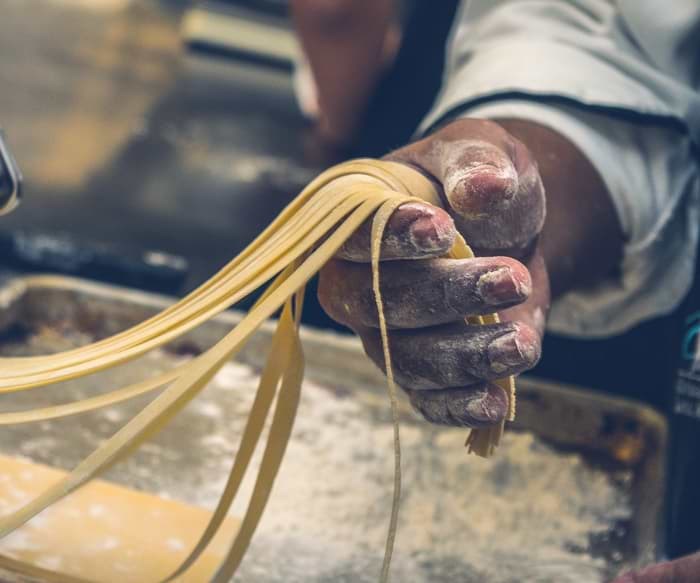 Cost:  $125 PER WEEK + HST ( $596 + HST for 4 WEEKS) includes a BBQ meal that will be prepared for 2 for your family to enjoy home.  Additional meals can be purchased for larger family sizes.  
Note:  Jr. Chef Starter Kit is required for first time Jr. Chefs which includes a Jr. Chef hat, t-shirt and wooden spoon for $69 – see website for purchasing. 
Ages: 14 – 19 years old
Dates:  Mondays, July 5,12, 19 & 26th, 2021 
Class time:  4:00 PM to 5:30 PM 
Fanjoy junior chef FIRE MASTERS BBQ
FOR TEENS 
July 4-week culinary and life skills POD for 14-19 year olds 
Is your teen looking to learn how to fire up the grill to made some delicious BBQ this summer?  Are you looking for a break and hoping to also get them back out again in a safe, social group so that they can also make new friends and get off their screens?  Chef Pam is celebrating one year since she was on Food Network's Fire Masters competition by firing up the grills this summer to teach teach your teen some BBQ techniques while also providing new strategies by #feeding connection to manage the current anxiety of navigating COVID that so many teens are struggling with.  Your teen can survive AND in fact thrive during this unique time by attending our one of a kind, therapeutic culinary programs.
This outdoor session will be hosted only for a small group of 4 students to allow for plenty of hands on experience.  COVID safety protocols are strictly enforced.  Youth can be beginners on the BBQ but will benefit from having some time in the kitchen already  with our current Junior Chef Life Skills programs or One-on-One sessions.  
PROGRAM INCLUDES: 1.5 hours a week cooking in our outdoor kitchen after school on Monday afternoons with Chef Pam Fanjoy, MSW, RSW.  
Covered by some insurances, check yours today to see if you qualify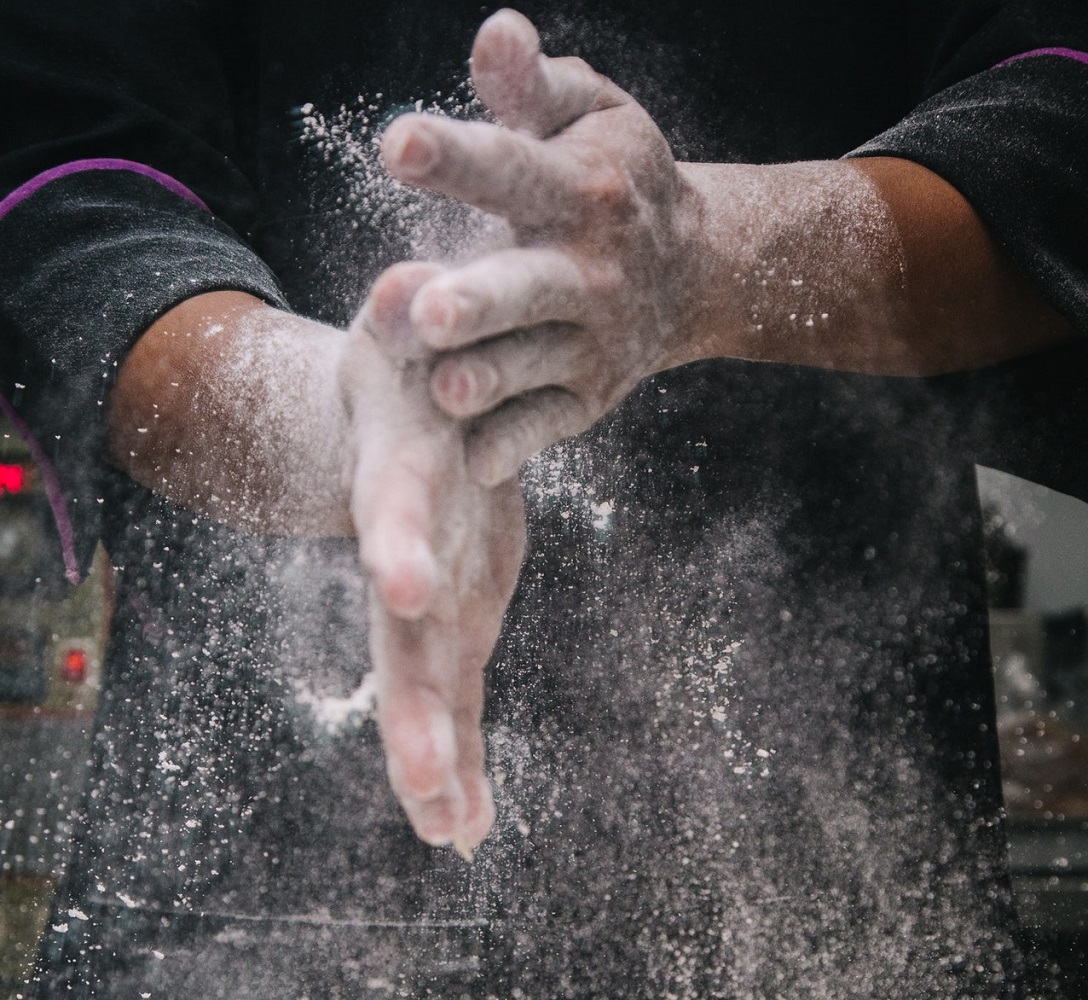 Cost:  $249 to $295 + HST per session depending on family size; Junior Chef Starter Kit is required for first time participants under 14 years of age and Fanjoy hats for parents 
Ages: 8 to Adults
Dates: June-August 2021
Class time:  by appointment only, weekdays at 5pm and limited weekends for gatherings of up to 9 people 
FanJoy Junior Chef Family Matters
Culinary & BBQ for Families
Family culinary sessions, Indoors or outside BBQ
Family Matters, especially during times of uncertainty. Let's get back to spending time with our loved ones while having fun and learning the basics of Cooking, Communicating, and Collaborating.   The BBQ's are ready to be fired up for the summer just in time for family gatherings to begin again.  
Fan/Joy is all about #FeedingConnection and #CookingUpChange where our team of counsellors and cooks help couples, families and siblings learn how to strengthen your relationships while also learning new cooking skills that will last a lifetime.  NOTE:  May classes will only be available to couples or families that are enrolled in our counselling and therapeutic programs due to the current government restrictions – book your free discovery call online for more information.   All COVID protocols are in place.  Classes are 1.5 hours in length and include a meal to take home.  
For family gatherings of larger than 4 people, or reunions, please contact us directly at 519-308-0900 to book your special gathering.  
Covered by some insurances, check yours today to see if you qualify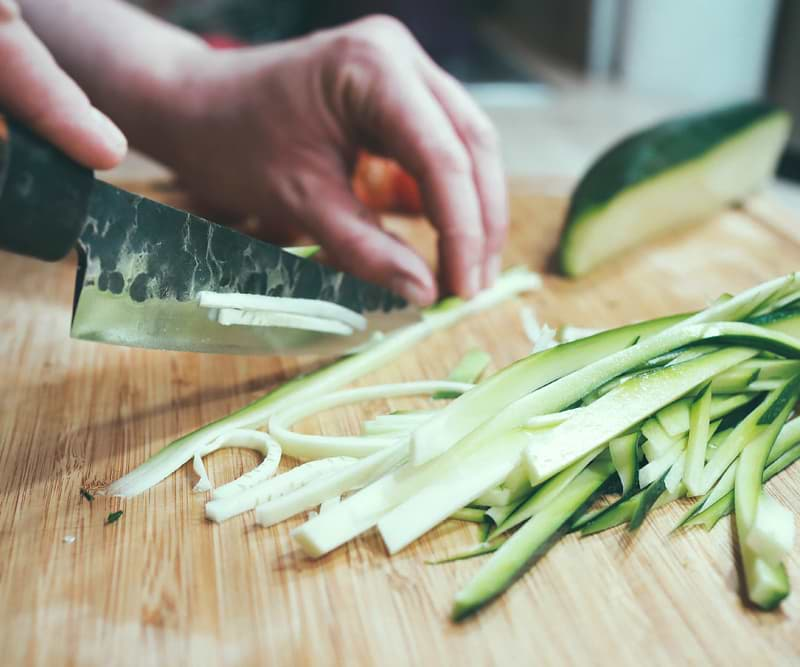 Cost:  $495 for 4 week course + HST * may be covered by extended health care benefits- book a discovery call to discuss details
Ages: 13-17 year old.   ** maximum of 8 students 
Dates: will begin again in Guelph September 2021
Please call 519-309-0900 to get your name on our waitlist
FanJoy Junior Chef Culinary fundamentals
4 Week Summer program september 2021
Looking for more than just an ordinary cooking class for your teen during this exceptional time? As our teens have to navigate not only the challenges of adolescence but now also the new COVID-19 challenges of social isolation, physical distancing and online schooling Chef Pam has transformed her restaurant space in Hillsburgh to host an expanded culinary studio to provide youth in our community a safe space to gather for friendship, good food and building new skills.  Your teen will learn to cook a variety of seasonal dishes using locally sourced ingredients. As we take care of each other and our planet, they will also learn how to use what is at hand in the kitchen to reduce food waste and make everyday cooking an easy task to master without worrying about going shopping.  Above all, they'll build confidence while also experiencing how food can bring us all together to improve both your physical and mental health. 
Covered by some insurances, check yours today to see if you qualify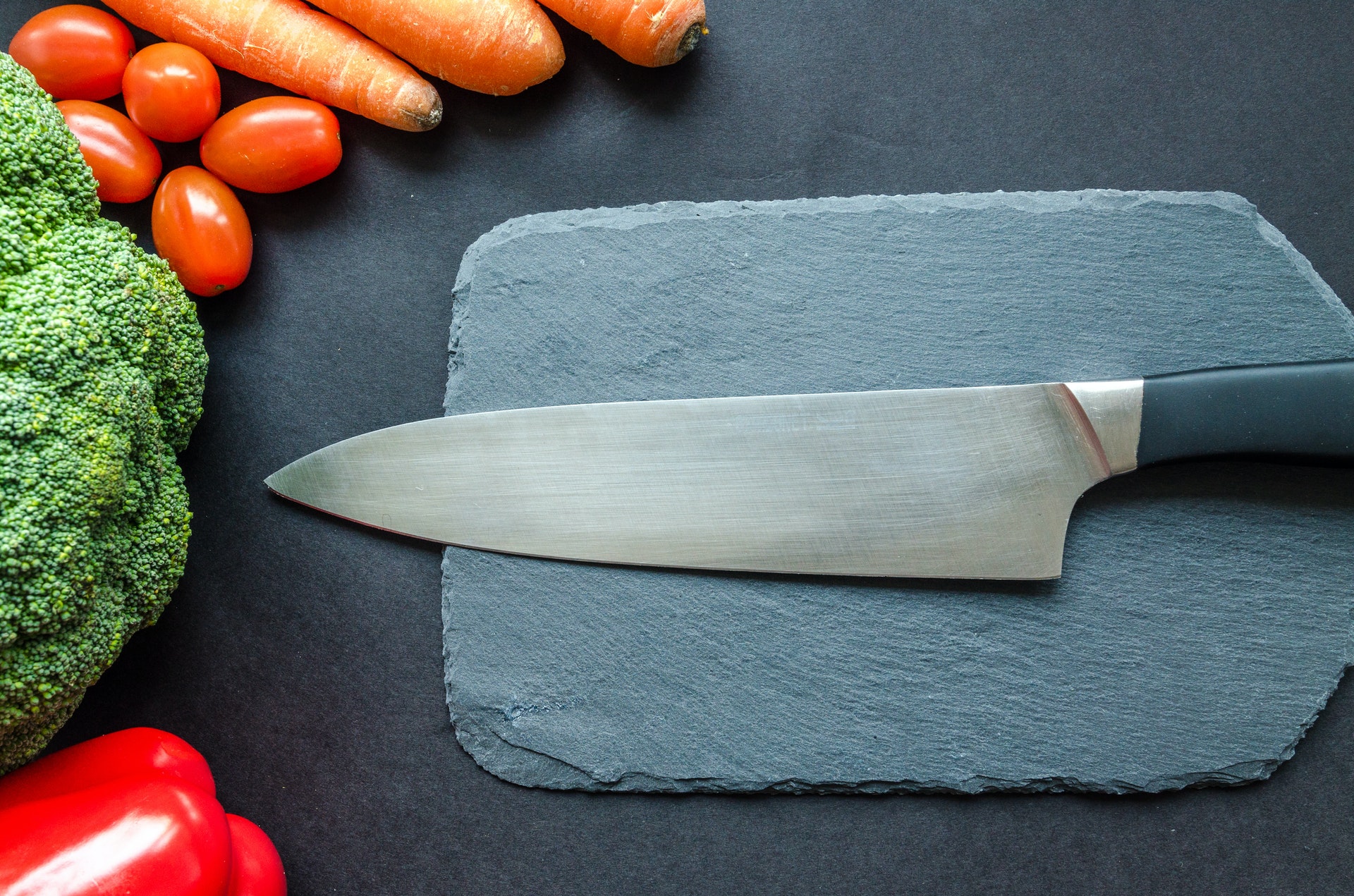 4 week cost is $395 + HST 
*plus one time fee of $69 for your Jr. Chef Starter Kit includes a Fan/Joy t-shirt, hat and wooden spoon
Class time – will begin again in Guelph September 2021
11:00am – 2:00 pm   Ages 15-18 years old
Teens will prepare their lunch together daily and enjoy morning snacks which are included in your fee.  An employment manual with resources will be provided for them to keep as a resource and all teens who graduate from this program will be eligible to complete their volunteer high school hours or apply for part time summer student positions at Fanjoy. (optional only)  
FanJoy Junior Chef 
Job Readiness Program for teens 15-18 years old
With summer approaching is your teen thinking of getting a job but not quite sure just where to start?  We will help them learn how to get ready for their first real paid job, make new friends AND they will learn a few culinary skills along the way!  Learning has never been this delicious!  This course will cover:
*Resume writing & how to create an impactful cover letter
*learning and defining your best strengths & chosing the right job for YOU!
*making good impressions, taking the first step & negotiating job offers
*knowing your rights & understanding your responsibilities as an employee
*managing money – yours and theirs!  Basics of budgeting & finance
*Social media pitfalls, managing your reputation & personal hygiene at work

*Fan/Joy's 3 C's – Communication, Collaboration & Cooperation – how team work will work for YOU when you work for others

*fundamentals of working in a restaurant, retail, tourism or hospitality business – hands on learning during these classes as you will be spending 1 hour a day in the kitchen learning knife skills, organizational skills, labour laws, health & safety standards and why communication is so important to your success! 
Class will be limited to a maximum of 6 teens ages 15-18 years of age.  

This program is available to all youth, including those that are involved in our therapeutic life skills programs where approachable, safe counselling support is offered in our one of a kind culinary counselling programs – you can cook, learn, make new friends and find support at the same time.  It's really that simple! 
May be covered by your extended health care benefits.  Check yours today to see if you qualify for Registered Social Work services provided by MSW's or passport funding for Life Skills training for those on the spectrum or with other disabilities.  
Interested in buying Junior Chef as a gift? Buy a gift card for it
here

!